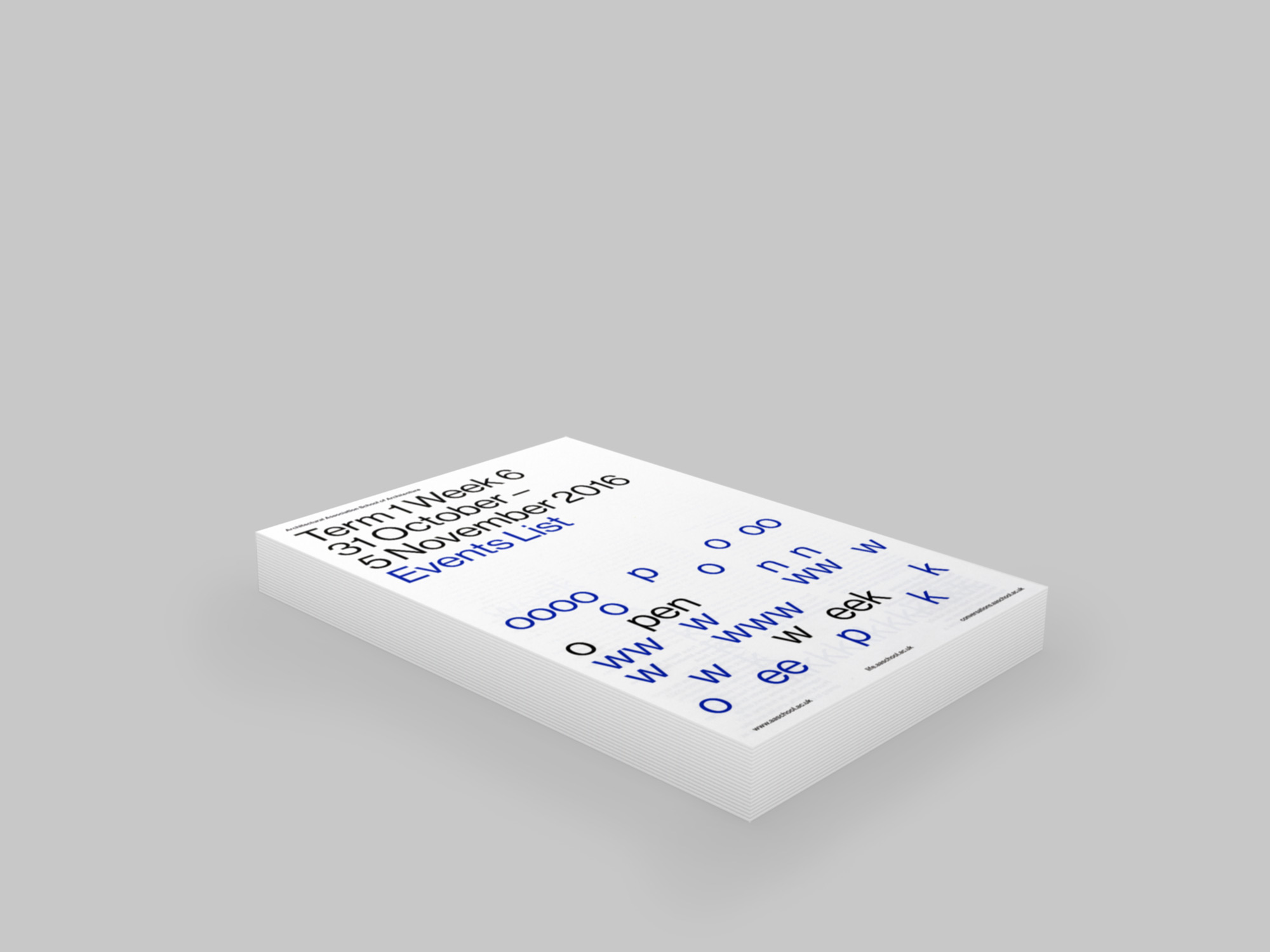 The Events List has been published weekly by the Architectural Association since 1972 when initiated by Alvin Boyarsky. This four-pages leaflet (sometimes more) serves as a channel of information for the students, visitors and members of the community at large.
This redesign emphasises the passing of weeks, with each of the three terms having its own colour.
The cover reacts either to the actuality of the school, or its past – displaying images from the AA's archive rich of more than a hundred years of history.
17 × 25 cm, 36 issues per year, 2016–on going